Three Noritz Group companies gathered in Atlanta. Noritz America, PB Heat, and FRG co-exhibited at AHR Expo.
Information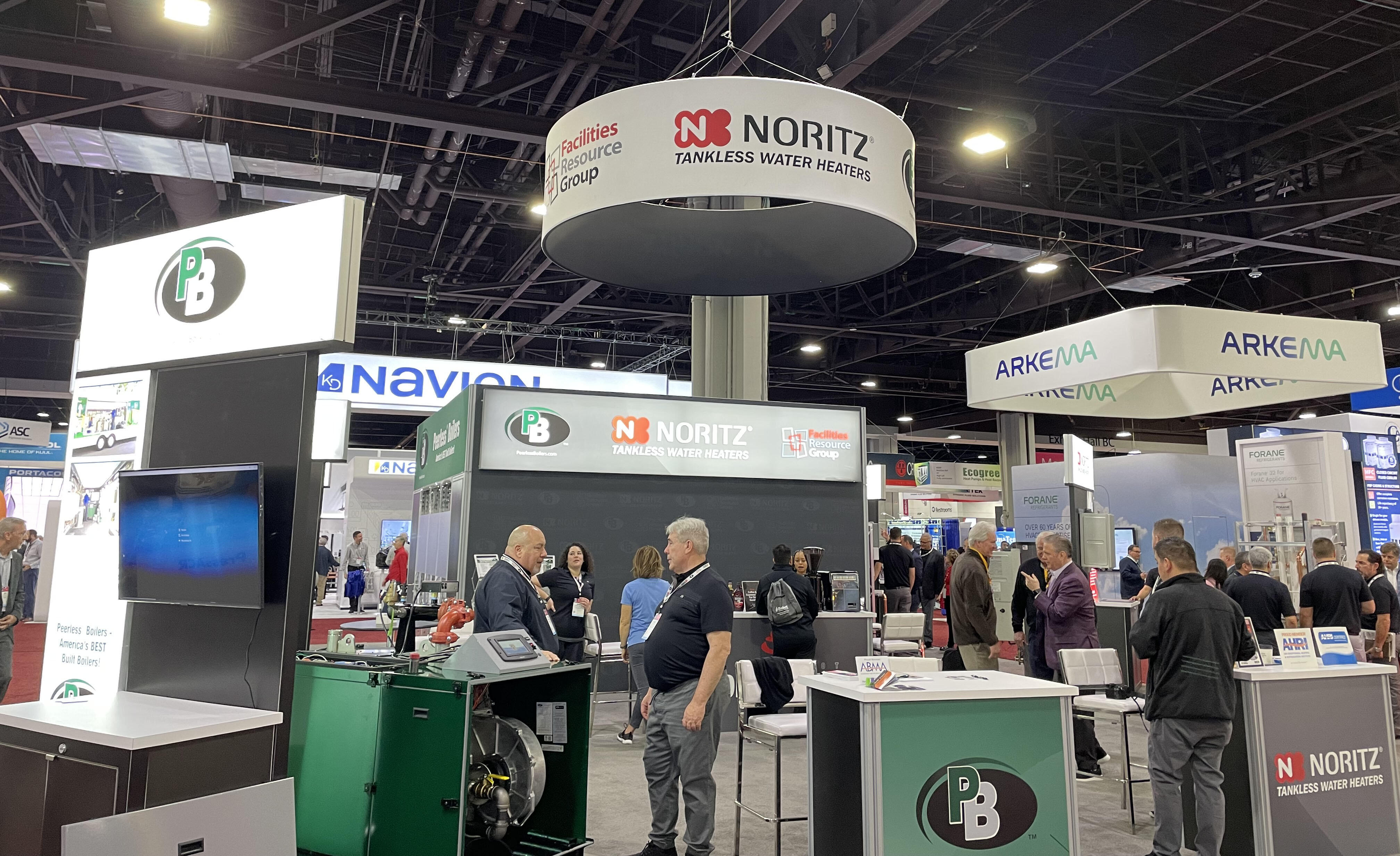 2023 AHR Expo in Atlanta
Noritz America Corporation, PB Heat, LLC, and Facilities Resource Group LLC (hereinafter referred to as "FRG"), the three Noritz Group companies, collaborated again this year at AHR Expo. AHR Expo is one of the world's largest HVACR exhibition held in the United States. This year the show was held in Atlanta, Georgia, from February 6th to 8th, bringing together a large number of manufacturers and suppliers.

Noritz America Corporation website:https://www.noritz.com/noritz-attends-ahr/
PB Heat, LLC website: https://www.peerlessboilers.com/news-etc/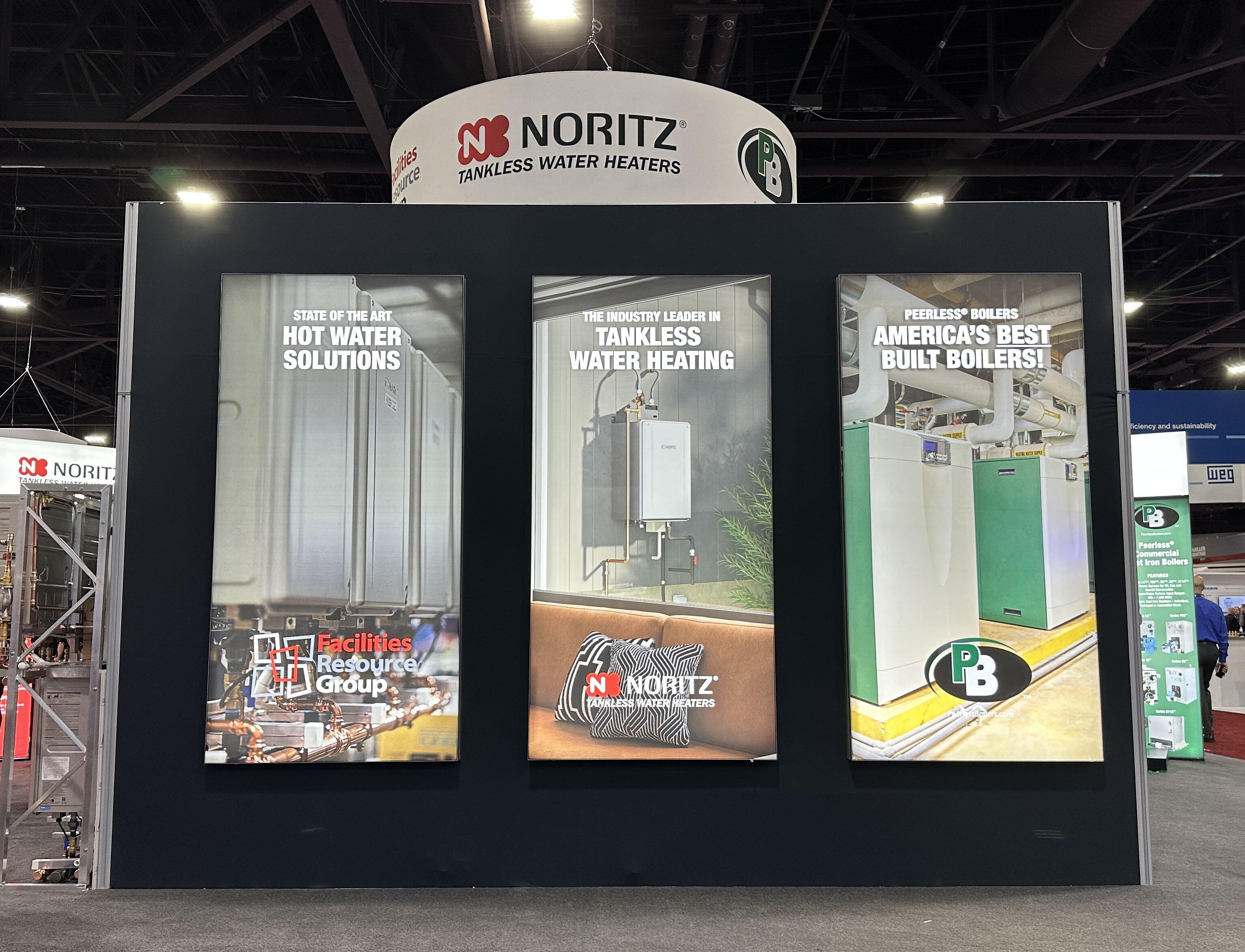 Noritz America Corporation displayed tankless water heaters and the "Hybrid Hot", which is a combination of a hot water storage tank and tankless water heater. PB Heat, LLC presented a high efficiency condensing commercial boiler. FRG, which handles installation and sales, showcased its TTS Synergy Series, a tankless rack system for commercial use. This system was well-received for its ease of installation, as products are assembled into racks and delivered according to the space and capacity required at the site. The Noritz Group booth was crowded with many visitors.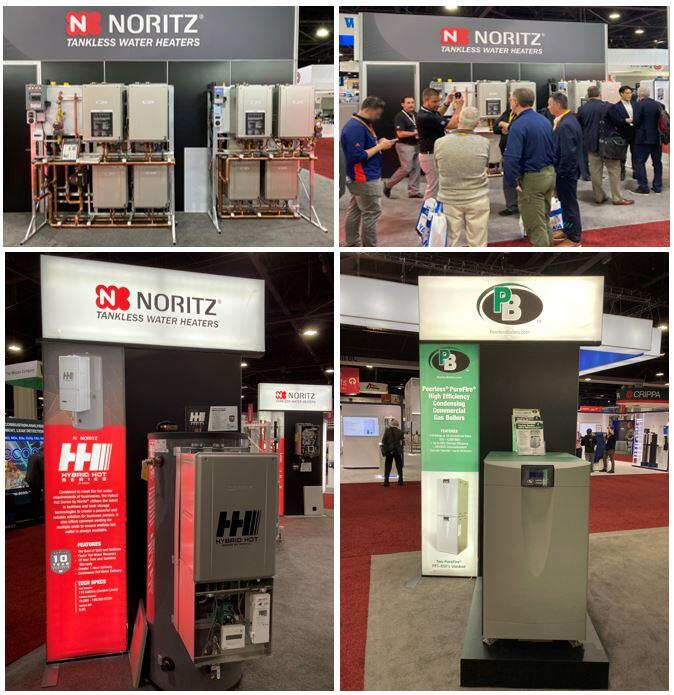 We will continue to deliver "The Simple Comforts of Life" through our Products & Services.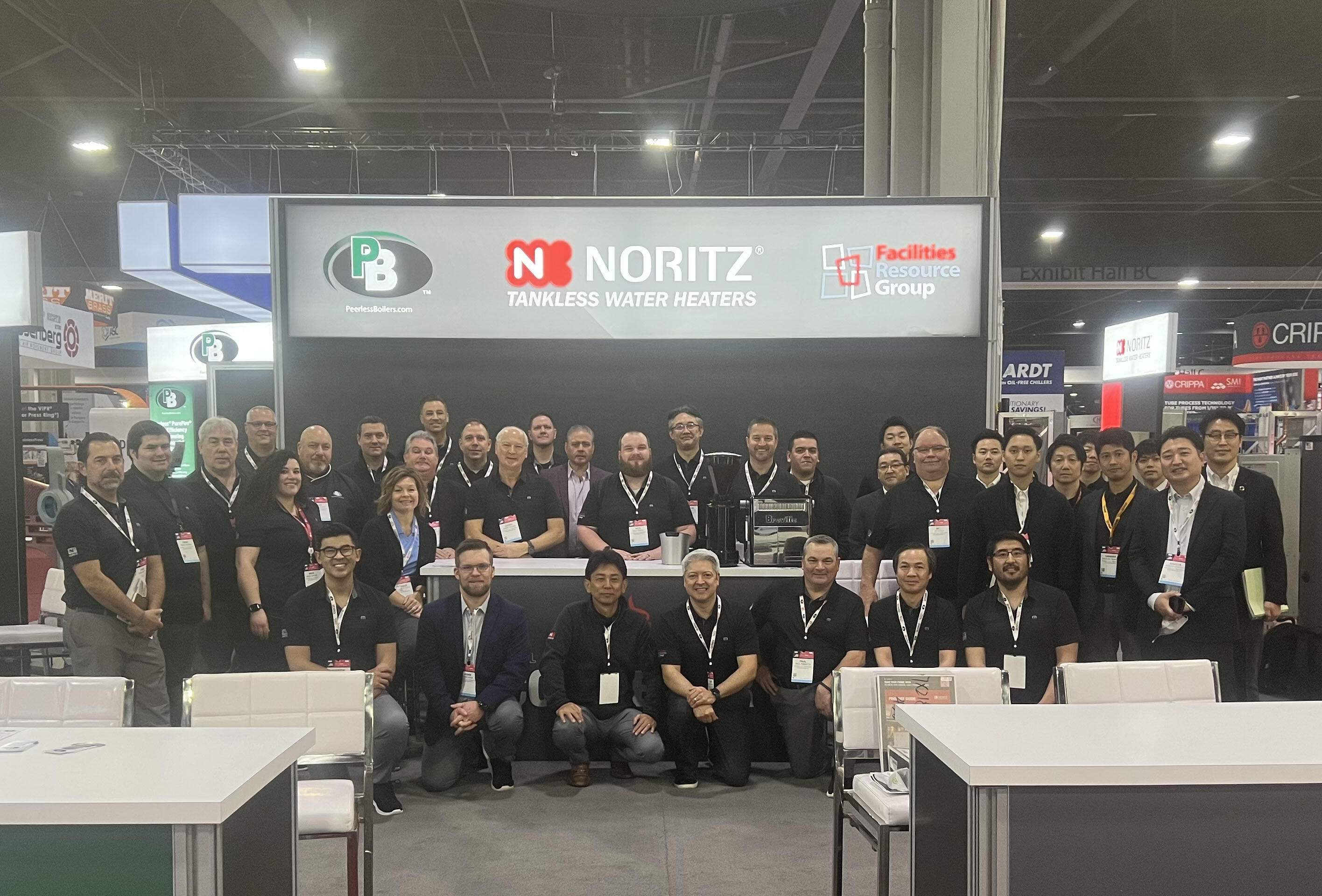 February 20, 2023